In a market where the consumer can choose from a nearly unlimited offer, a new relational framework in which customer analysis is key, is emerging.
In the era of Experience transformation, where there's a will, there isn't always a way. To find a way, the key is definitely something else: knowledge. 
What knowledge ? Easy answer: of the consumer, at least according to the customer centric philosophy. Because the product is no longer at the center, as it was decades ago. At the center, we can now find the consumer, more "individual" and less "mass", which is why more and more brands spend time and resources analyzing and trying to anticipate their target audience behavior.   
Knowing the client is no longer just an element of differentiation, it's a matter of survival. In a global and digitized environment, any product can become a competitor. To get to the customer's "heart", companies have to go further than only knowing their age, gender or acquisitive power : they need to anticipate their behavior.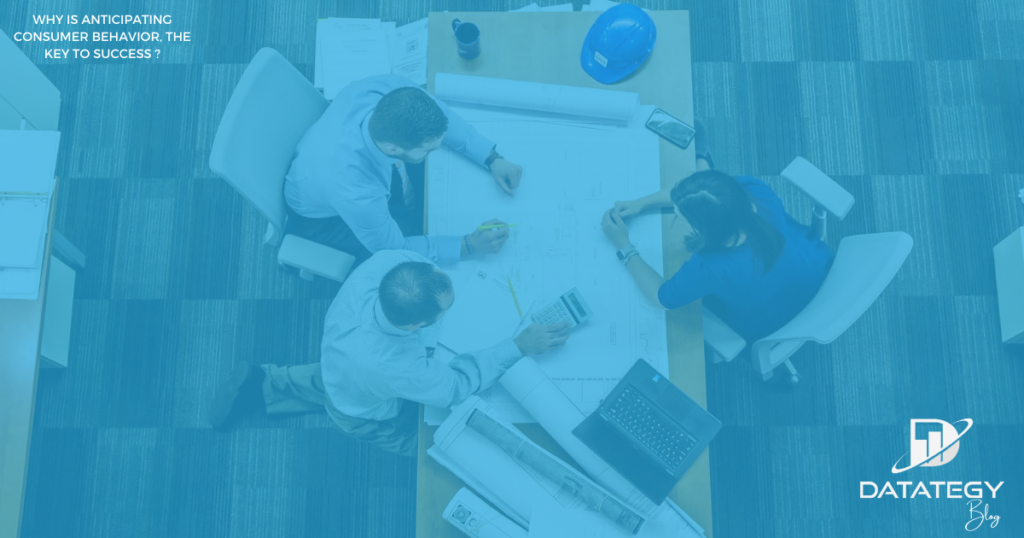 "Client-centric, also known as customer-centric, is a strategy and a culture of doing business that focuses on creating the best experience for the customer, and by doing so builds brand loyalty."
Taking a customer-centric approach means placing heavy emphasis on satisfying the client's needs. To make it possible, we have to take in consideration that the target market is no longer a uniforme mass of people that can be easily defined. Their new consumption habits and the technological scenario in which they operate suppose a big challenge to the success of the companies that need to put personalization on the top of their priority list.
How to know your customers ?
Knowing your customer's tastes, motivations and routines is the first (mandatory) step to be able to anticipate and meet their expectations; otherwise, you can be sure that your competition will attack. 
To do so, companies are focusing their teams into customer research and investigation : analysts, experience designers, customer experience experts, … The goal is threefold: to align their products and services to the demand, improve the decision making process and reduce uncertainty. 
Customer analysis is an essential discipline to determine the most valued features and parameters of a product and, therefore, a key element to improve its position in the market and the brand loyalty. 
However, we have to keep in mind that in addition to the consumers will, other factors such as purchasing power, group influence and marketing actions also interfere in the purchasing process.
Data Analysis: your best ally
In 2022, there is no purchasing process that doesn't generate data, no matter how simple the process is or seems to be. Its analysis is an open window to the client at the reach of all types of companies. How ? Using applications and platforms that are capable of analyzing any type of interaction between the brand and the client. 
Through Artificial Intelligence, it's not only possible to determine the customer's satisfaction level, but also to discover areas for improvement and new products that could meet their needs.
"Information is the oil of the 21st century, and analytics is the combustion engine."
Anticipating consumer behavior : Engie's case
Engie is a French industrial energy group created in 2008. It is the third largest group in the world in the energy sector in 2015. Its portfolio turnover for customer solutions in 2019 is reported at €10.7 billion.
Engie is a company whose main shareholder is the French government, which holds a quarter of the capital. It employs 171,100 people.
As part of the "Mastermind" project and the implementation of a "Smart Application" solution, Engie wanted to enable the end customer to have a report on the energy consumed, in order to encourage energy savings.  
To better predict energy consumption and anticipate consumer behavior, Engie called on Datategy to provide consulting services 
With the help of Datategy and its AI platform papAI, Engie now has access to :
Real-time visualization of energy consumption

Energy coaching using predictive models

Detection and prediction of sudden changes in energy consumption

An alert system to report abnormal consumption
By anticipating its consumer behavior and analyzing the data, companies like Engie are able to make their customer base more reliable, obtain a more accurate forecast for different objectives and prevent the churn.
Interested in discovering papAI?
Our commercial team is at your disposal for any question
Why is anticipating consumer behavior, the Key to Success ?