Industry : Aeronautics and Space
Use case : Predictive Maintenance – Anomaly Detection 
The Campus des Métiers et des qualifications (CMQ) Aeronautics and Space, design, production, maintenance 4.0 is a grouping of companies, secondary and higher education training organizations , research organizations and local players working together to ensure that training, skills and jobs match at ther service of efficient production.
 In order to optimize the production chain of an Industry 4.0, the CMQ decided to deploy an Artificial Intelligence solution based on Machine Learning approach and chose Datategy. 
Here is a look at this project with Sophie UHL, Operational Director of the CMQ Aeronautics and Space: Design, Production and Maintenance 4.0.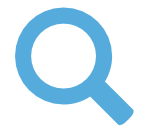 Detect an anomaly and recognize it as a warning sign of future equipment failure.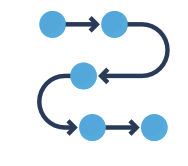 Identify and track products more easily and accurately throughout the production chain.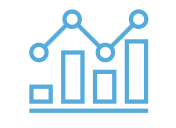 Analyze the parameters that influence the performance of a production line.
of CapEx reduction in new machines
Artificial intelligence at the service of industry 4.0.
The objective of the CMQ is to support the industry players, in particular the VSE-SME, in their current digital transformations now and beyond. This will be achieved by sharing educational platforms, technical resources and the co-construction of adapted training courses. 
The transition to the industry of the future among manufacturers allows flexible, agile and optimized production sites. Within these innovation centers, data is strongly present. In order to optimize the production chain in terms of speed, material consumption, and energy, CMQ has decided to call on Datategy in April 2021. 
" The campus is a synergy of players in Paris region with the three rectorates but also industrials and companies including Datategy. We are working to demonstrate the efficiency of Industry 4.0 technologies. Within these technologies we can observe collaborative robotics but also data science and that's where lies the interest of working with Datategy by deploying papAI" .
AI for accurate predictive models
With papAI platform, business teams can not only manage data storage but also process it while deploying AI models. In this way, they can produce accurate predictive models that can be correlated with centre information but also with external information that can influence the centre's operation.
Optimization of production processes affecting speed, material consumption or energy

Anticipate and detect failures in real time

Geolocate components for optimal traceability
40% of breakdowns reduction
Cut maintenance costs by 10% to 40%

5% of CapEx reduction in new machines