Hospitals generate and host a lot of data that they sometimes need to share with other players in the sector, with partners (social security) or simply with patients. Hospital information systems (HIS) must therefore enable the sharing, management and secure hosting of information, which is often sensitive. 
This is why healthcare institutions, like any other company, are increasingly considering new digital solutions. However, existing information systems do not always have the capacity to interconnect with applications, due to technological gaps or to preserve their cyber security. In 2020, for example, 27 hospitals were targeted by hackers*.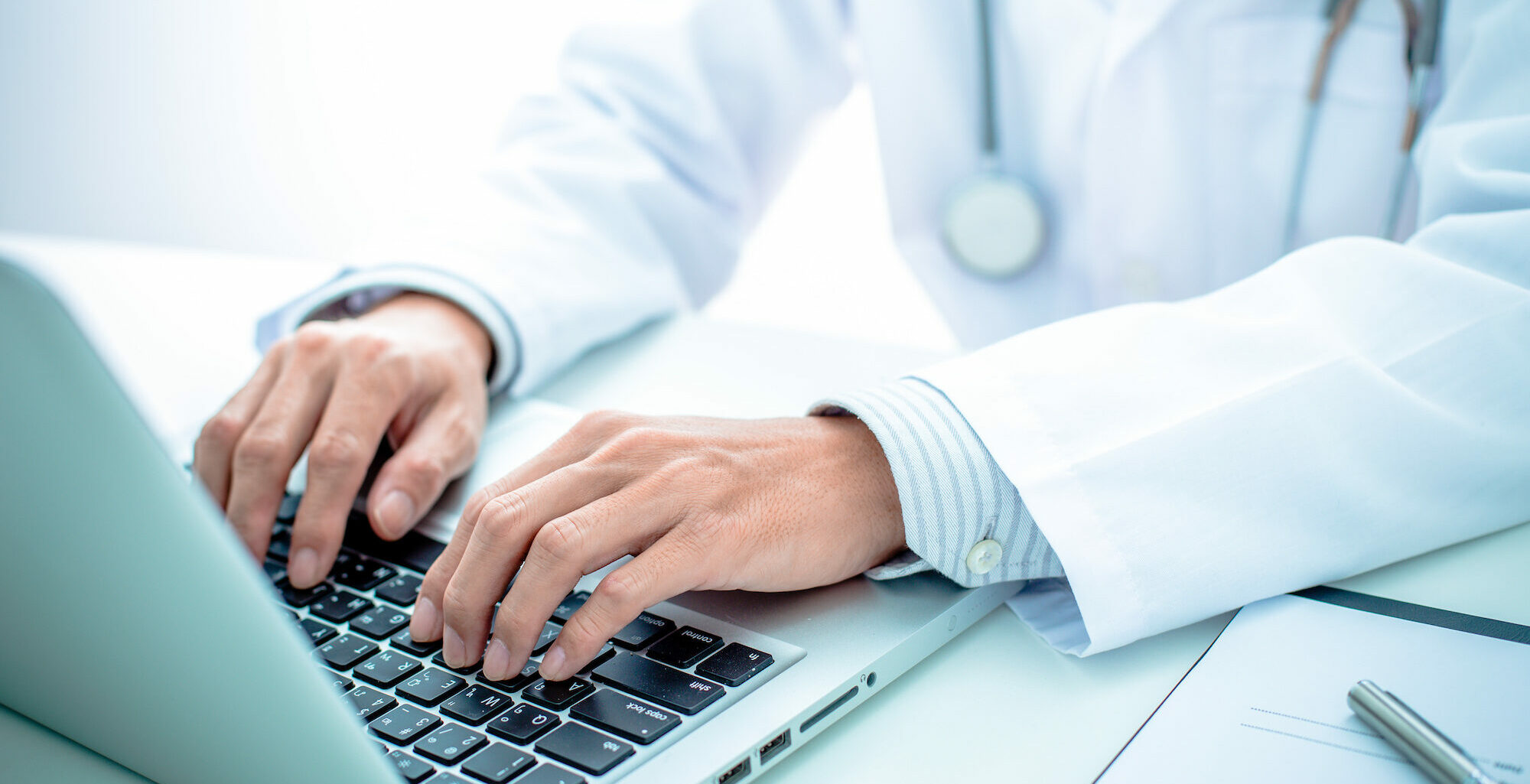 Hospitals increasingly targeted by computer attacks
Since the beginning of 2021, a French hospital has been the target of a cyber-attack every week, according to Secretary of State for Digital Transition

Medical data sells for 250 euros each 
Hospital PCs are between 5 and 10 years old

Cybercrime cases before the courts have increased by 540% since 2019
Source: France Inter – Hacking: health care increasingly targeted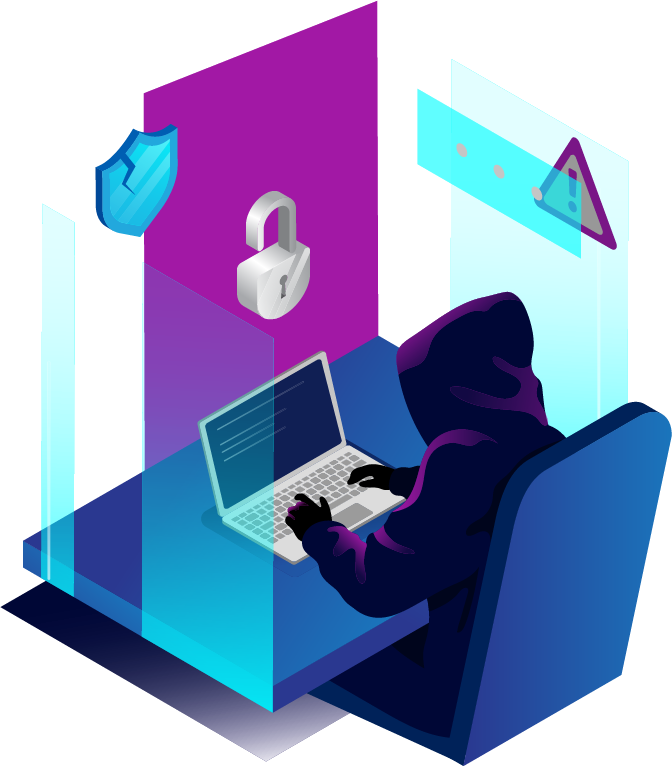 SIH : limited IT equipment and processes
Information systems in the French healthcare sector are suffering from the delay in digitization by public administrations and institutions. However, new reforms are underway to modernize HIS. 
The objectives of an efficient HIS are to collect, evaluate and process data to improve patient care and recovery. HIS are complex and functional. This imposes constraints in terms of interconnection with new applications, capacity to exploit exponential volumes of data and restitution.
The IT performance of health care institutions is therefore a constant search for balance between the possibilities of the existing applications on the one hand and the need for digital innovations: interoperability between the various health care players and publishers, exploitation of the wealth of data, control of cybersecurity risks, etc. All of this is guided by the level of budgets dedicated to digitalization and the skills available… 
This translates into different observations:
Users are faced with software that is out of sync with the applications they use on a daily basis in their personal lives.
The migration of an entire fleet is a large-scale project, often slowing down the deployment of more recent solutions.
Medical device processes could be automated to a greater extent, as are logistics and drug processes.
The risk of data loss or business interruption due to ransomware: cyber attacks in the sector are increasing, which is tempering the motivation of healthcare institutions to digitize and adopt new software solutions.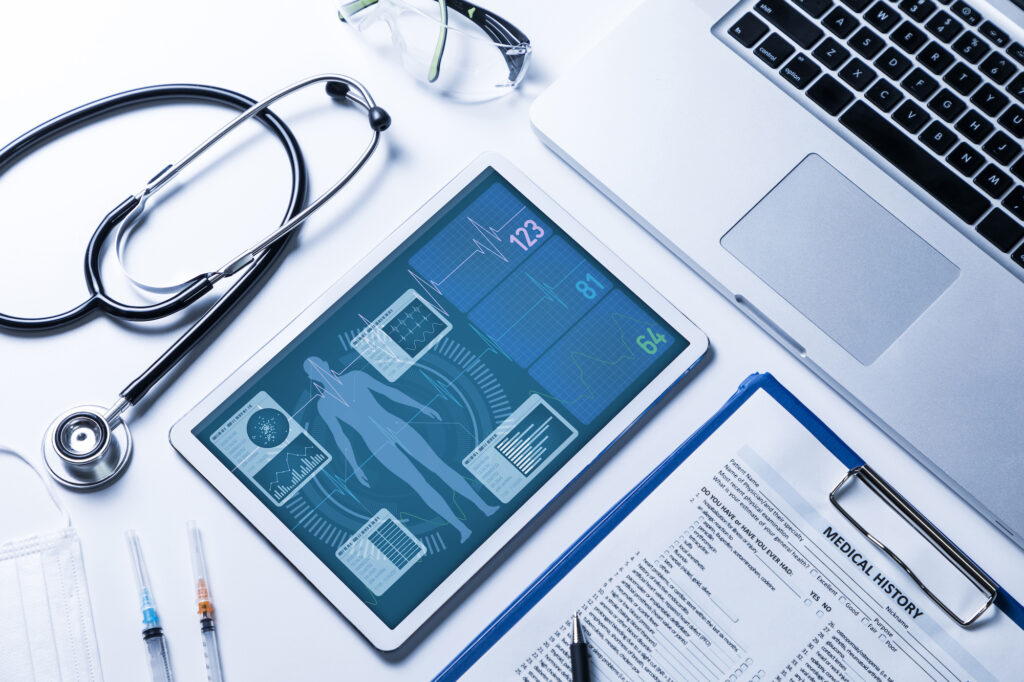 However, the picture is not so static. Health authorities are aware of this fact. Investment in the digitalization of the sector has been underway for several years: 
The priorities are the computerization of patient records, the rationalization of technical infrastructures and SI security (confidentiality, availability). 
The multiplication of data sources
As mentioned in the first part of this article, data sources are multiplying and becoming more heterogeneous. Healthcare institutions must connect numerous internal and external applications in order to adapt their care processes, logistics (stewardship: meals, laundry, etc., and distribution: drugs, single-use products, etc.) and decision-making. As we have seen, existing information systems struggle to manage this wealth of information. 
Another point: to take advantage of this wealth of data, it is essential to be able to consult, analyze and process it in real time. Here again, current HISs, which were not originally designed for this purpose, must be enriched or modernized. 
To take advantage of the richness of their data, institutions can rely on external AI solutions. The most powerful of these solutions automate the collection, processing and storage of data. They offer a toolbox for performing complex analyses to identify trends and facilitate decision-making. The impact on existing HISs is reduced to their ability to import or export data.
Better information sharing in hospitals
The challenges of digitizing hospitals are many: facilitating the sharing of information between the various health actors, promoting the development of telemedicine, but above all improving the quality of the care offered. It is by no means a question of replacing the healthcare teams, whose staffing levels are cut to the bone, but rather of making their daily work easier. 
It is therefore important to communicate about the benefits of digital technology, and more specifically artificial intelligence. Let's take a concrete example: hospitals sometimes complain about a lack of information sharing between departments. By providing centralized applications that can be consulted on different media, cooperation will be facilitated. 
This improved flow of information improves the patient experience and reduces the burden on caregivers. For example: being able to know the availability of beds in a department from the emergency room, circulating patient information between specialists, etc. 
Concrete financial assistance
It is not possible for healthcare institutions to do without digital innovations. The profusion of data, cybersecurity, the need to share information, the evolution of digital practices… are all factors that advocate for the acceleration of digital development in the health sector. 
This is why the government is encouraging healthcare institutions to reinvent themselves with concrete measures such as the Ségur de la santé program, which provides for €2 billion in investments to accelerate the digitization of healthcare and medico-social institutions, including €350 million targeted at strengthening the cybersecurity of these structures.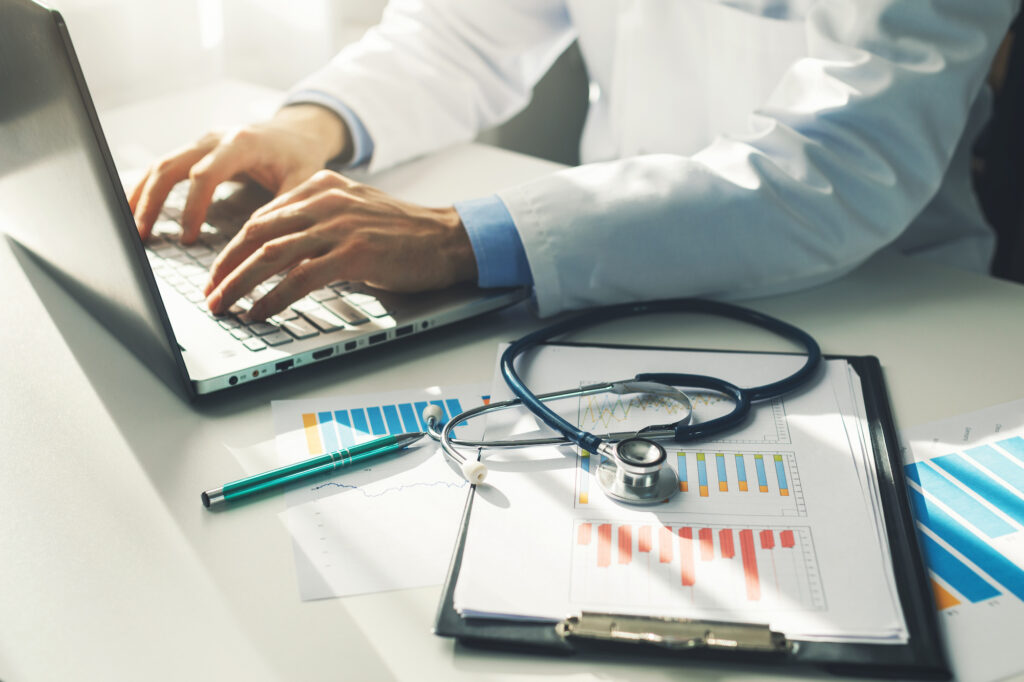 Discover our papAI platform
Hospital information systems: finding the balance between stability, integration and innovation