Specially written for Datategy by Reinette Jahnell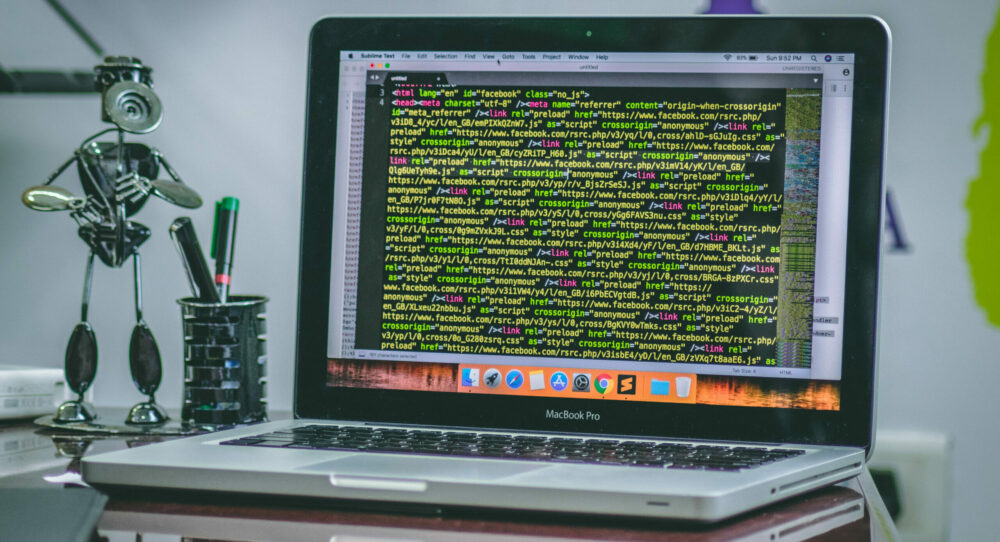 Things are looking up for computer science (CS) students all over the world. In 2021, the annual average salary of computer science graduates was $73,550, which was 7% more than the previous year. Even fresh graduates are offered some of the highest starting salaries out there. Technology has become such an integral part of our lives, and it will only continue to grow exponentially. This has made taking a computer science degree a very attractive prospect as positions can be found in almost any industry including education, business, government, military, healthcare, non-profits, marketing, and engineering. In the field of computer science some trends are predicted to dominate the field in the coming years. In this article, we've listed down some of the latest trends being taught to computer science students and what their job prospects are.
Application of CS Across Other Disciplines
As mentioned, advancements in technology have become so widespread that even non-CS majors are becoming increasingly interested in gaining basic skills such as programming, coding, software development, and the like. Of course, the onset of the COVID-19 pandemic definitely contributed to the further digitization of various industries such as retail and transportation. Many companies will be more inclined to hire employees who are also equipped with the aforementioned skills. This goes to show that computer science education will grow to become more interdisciplinary in the future.
Development of More Accessible AI
Developments in artificial intelligence (AI) are highly anticipated, driving up huge amounts of investment. In fact, the AI industry is forecasted to be worth $80 billion by 2024. Tech giants like Facebook, Google, and IBM are some of its biggest investors. Developers have also been focusing on making artificial intelligence accessible to everyone. For instance, artificial intelligence can restructure healthcare by improving patient monitoring, data management, and communication. This creates many opportunities for students and those in the field of CS to continue innovating and developing real-world applications for AI.
There's a massive amount of complex data produced every day. Fortunately, it's yielded many interesting opportunities for students, researchers, startups, and professionals. Big data analytics is now everywhere, and companies are looking to hire computer science graduates to help them make better use of the datasets that they have. There are currently about half a million open jobs in computer science, and some occupations under it are expected to see even greater growth. These include information analysts, data scientists, and security analysts — those that specialize in data operations.
The demand for cybersecurity has shot up significantly, and those who studied computer science along with cybersecurity practices will be able to put their skillset to good use in an in-demand industry. The multiple hacking incidents that have occurred are to blame; big names like Twitch, Acer, and Quanta were all victims in 2021. Businesses and organizations have finally realized that they need cybersecurity professionals to protect their systems and to constantly update security. Companies are now taking cybersecurity seriously and investing in it with sizable resources. In line with this, companies will also favor highly educated cybersecurity experts that are ready to address the stream of ransomware attacks around the world.
Computer science graduates who are planning to pursue robotics engineering jobs are in luck, as projections show a 9% job market growth up until 2026. Projections also reveal a variety of possible trends within this subcategory of computer science and engineering. For one, robotics engineers are trying to come up with creative solutions to help safely combine the efforts of human workforces and robotics. Telepresence robots have also become particularly useful in recent years, as machines that have audio and video capabilities good for virtual 'site visits' and monitoring. As robotics engineers continue to find practical uses for advancements in robotics, they will continue to be one of the most in-demand professionals across industries.

Computer science skills have become increasingly necessary for navigating today's technology-dominated world. But moving beyond these trends, keep in mind that proper CS education and training will significantly enhance one's preparedness for the future of this line of work.
Interested in discovering our AI platform?
Our commercial team is at your disposal for any question !
5 Emerging Trends in Computer Science Education