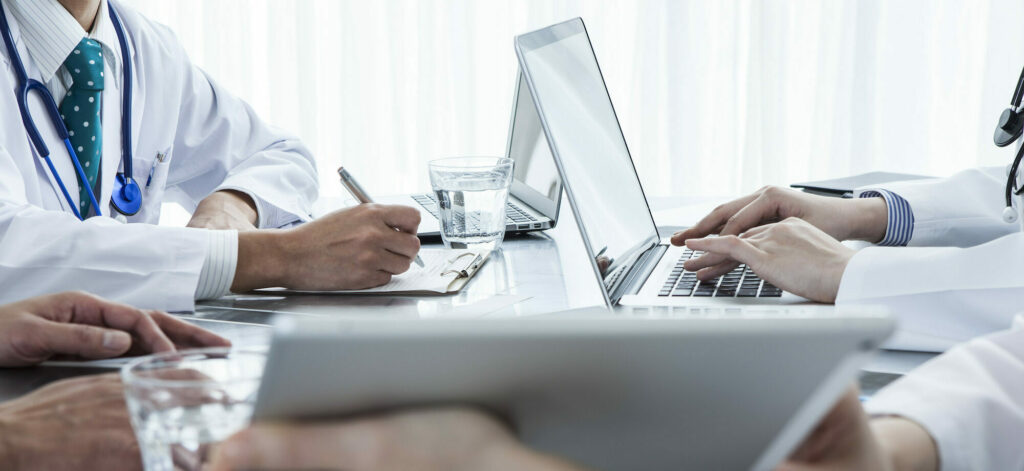 Artificial intelligence surrounds us discreetly on a daily basis (internet search engine for example, targeted advertising…). The opportunities of using AI are very promising for the health sector (medical research, laboratories, drug development, predictions…). However, some professionals have doubts about its use. 
Some obstacles remain to be removed to facilitate the adoption of AI technologies in healthcare institutions and thus benefit from the advantages of digital technology in the daily life of medical teams. Here are a few tips to overcome preconceived ideas and deploy AI in an institution.
Tip #1 - Reassure about security and data protection
The deployment of digital applications in the medical sector leads to data security issues. Indeed, patients' health information is sensitive and must absolutely remain confidential. 
In order to facilitate and secure the sharing of health data from different sources, to accelerate research and to put algorithmic treatments into practice, health data warehouses have been set up by various partners (Euris Group, Health Data Hub, Enovacom, etc.). These warehouses centralize, share and make it possible to exploit large volumes of data in a secure manner.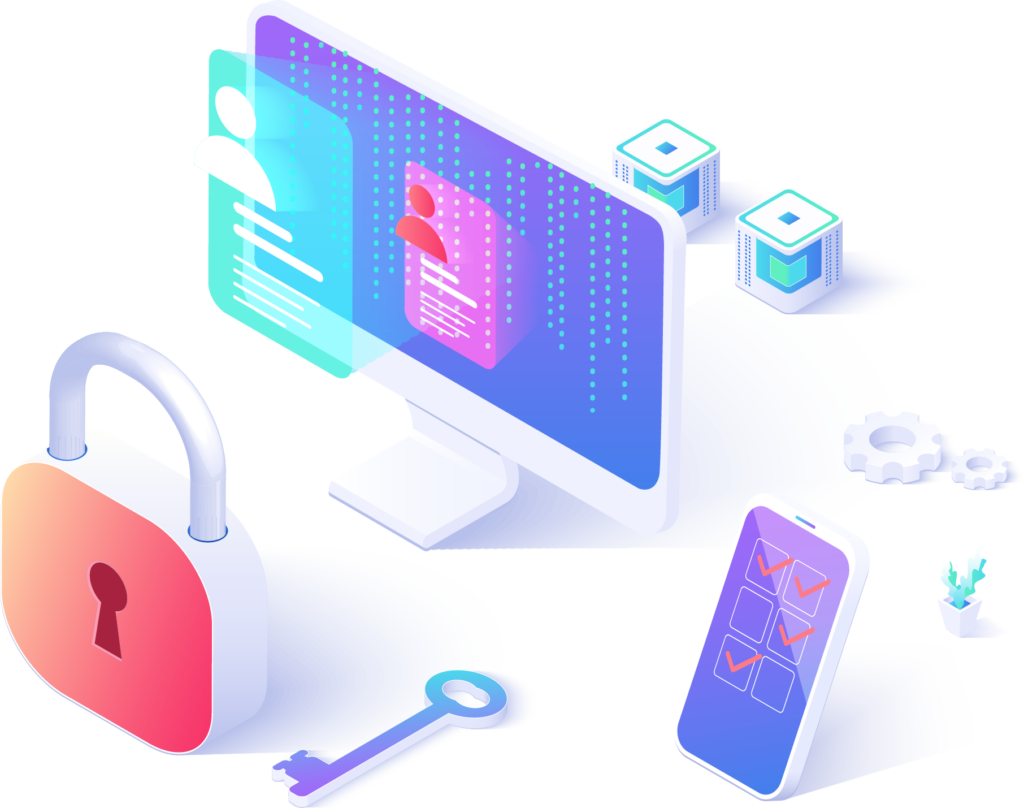 Healthcare organizations and their partners must also have secure data centers that are certified as Health Data Hosting (HDS) and control access to that data (so that only authorized individuals can work on the data).
HDS is the strictest data protection regulation in the world, according to the DICA principle: 
Availability: data must be available anywhere and at any time.
Integrity: if the data is moved, it must remain unchanged.
Confidentiality: only people authorized to have access to the data can consult it.
Auditability: access to data must be traceable and controlled. 
There are six activities for which hosting providers can be certified:
Backup of health data
Administration and operation of the IS containing health data
The provision and maintenance in operational condition of the virtual infrastructure of the information system used to process health data
The provision and maintenance in operational condition of the information system's application hosting platform
The provision and maintenance in operational condition of the hardware infrastructure of the information system used for processing health data
The provision and maintenance in operational condition of the physical sites used to host the physical infrastructure of the information system used for processing health data.
In addition, there are three guidelines for the protection of personal data by health care professionals:
The public health code
The law on information technology and civil liberties
The RGPD (General Data Protection Regulation) 
All companies that deal with personal data have the following obligations:
Declare files containing personal data to the CNIL
Ensure the security of the data collected
Inform the individuals concerned about the collection of their data, their right of access
Respect the principle of fairness in data collection 
Today, to be compliant, digital solutions must be certified by the CNIL. This guarantees data security and reassures users and patients. 
Beyond CNIL certification, artificial intelligence platforms use two major methods to guarantee data confidentiality: 
Anonymization: it is impossible to identify the person concerned.
Pseudonymization: this involves replacing identifiable data with indirectly identifiable data (alias, number, etc.). 
Tip #2 - Reassure about data access
Artificial intelligence technologies known as "machine learning" need to be trained in order to be efficient. To do this, they rely on large volumes of data. For the results to be reliable, the data used must be of high quality. This is a challenge for AI solution providers when deploying their applications.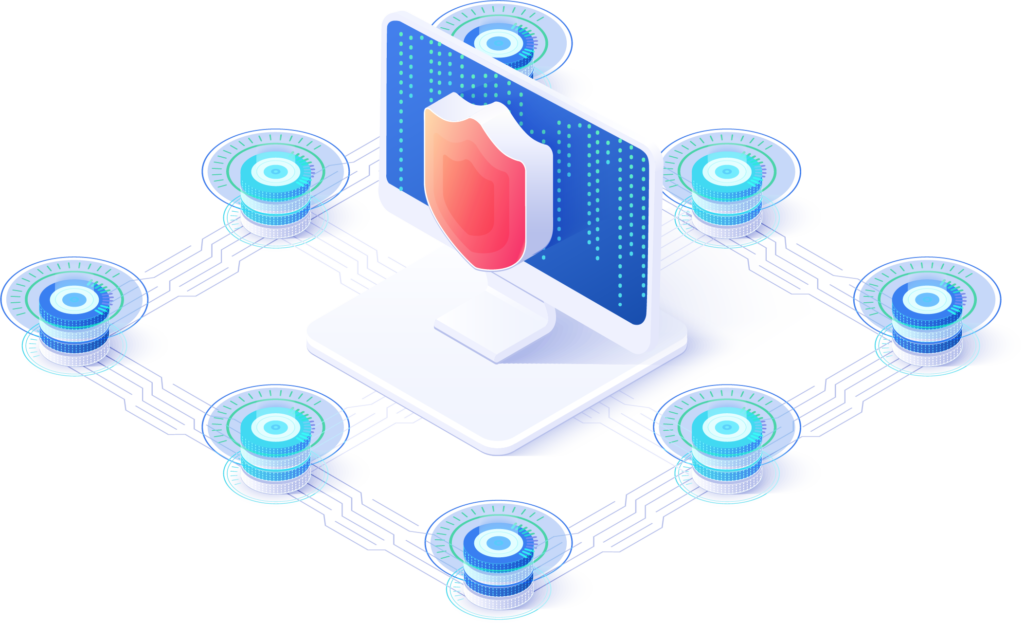 To get the most out of these technologies, a data governance approach must be taken within healthcare institutions to evangelize teams about data, as well as the importance of its reliability, availability and quality. Here again, your artificial intelligence partner can help you reassure your employees and make your projects a real success.
Health data is sensitive, and access to it is therefore highly regulated. However, not all data related to the operational management of healthcare facilities is subject to such a strict framework. It is more easily available, searchable and accessible. Their exploitation by AI solutions brings concrete benefits, such as productivity gains in logistics or flow management. This can be a first step in the adoption of AI in healthcare institutions.
Tip #3 - Facilitate user adoption of smart solutions
Healthcare professionals are becoming more mature in their use of digital technology. However, they need training when new tools arrive. Until now, the IS of healthcare institutions has been quite stable. But this is changing with the emergence of innovative solutions for multiple uses: administrative, logistics, care, decision support!
Now it's a matter of communicating with users to develop these digital skills that are useful for their daily missions. This is essential: for the 19% of caregivers who do not use digital tools, the primary obstacle is the lack of training. However, artificial intelligence solutions are increasingly intuitive, resembling the applications used in personal life, which facilitates their adoption!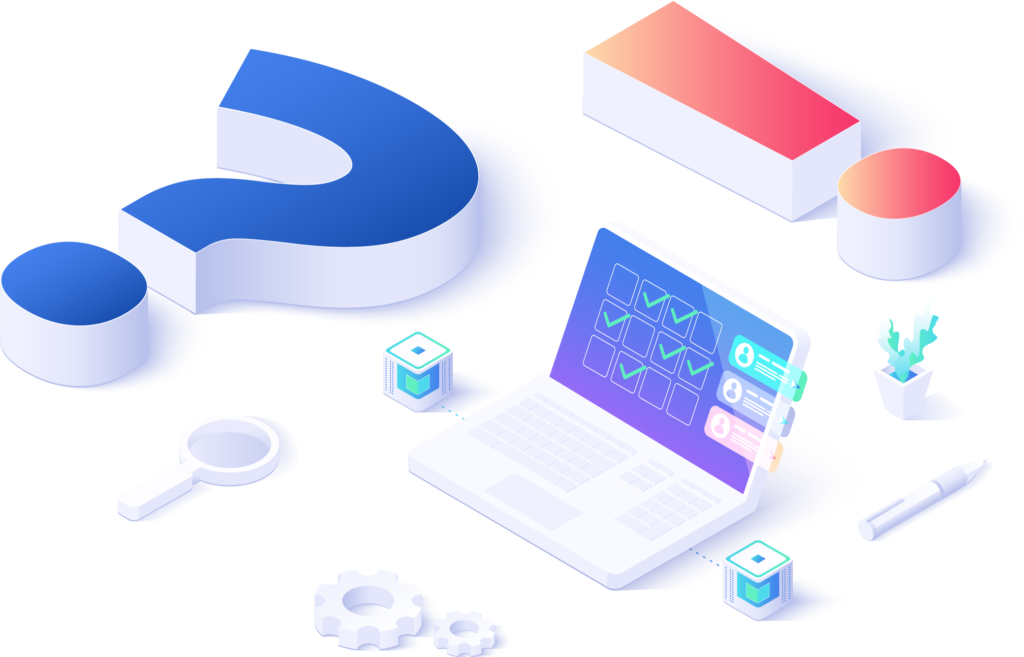 Tip #4 - Reassure about the fear of being replaced by machines
Many people fear that one day the doctor will be replaced by robots or machines. Of course, it is not possible to exploit the opportunities brought by digital technology in the field of healthcare without human intervention. The caregiver remains central and that is indisputable: artificial intelligence compiles data in the context of guided questions. The doctor makes the final decision, explains it and explores new paths thanks to digital. 
WHO (World Health Organization) reminds us in its recommendations: decisions must be made by people. Artificial intelligence does not replace the intelligence and expertise of professionals.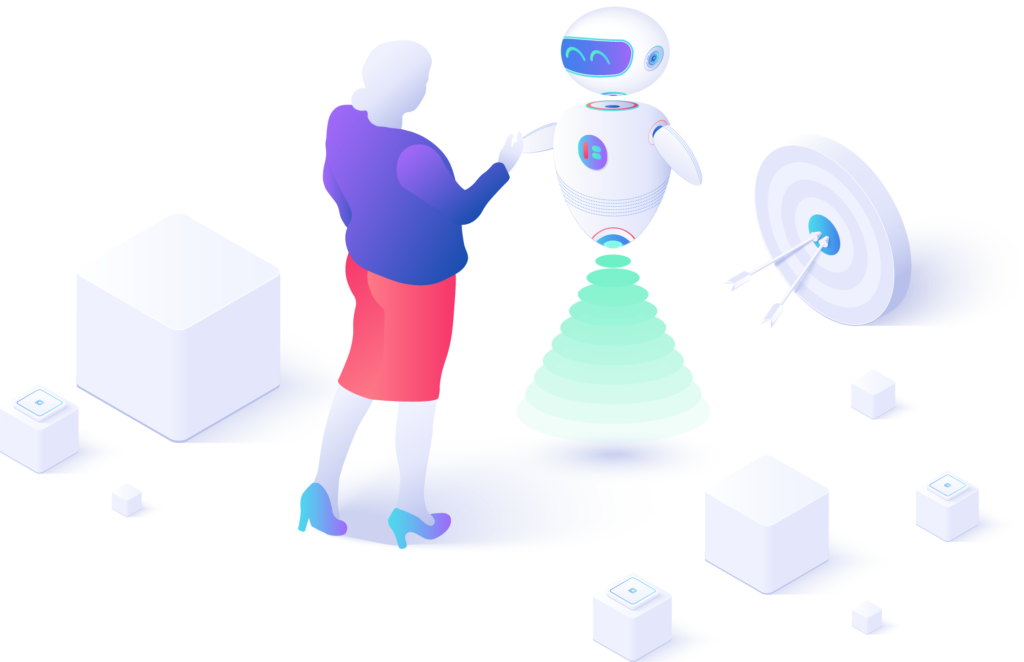 Tip #5 - Reassure about the complexity of AI solutions
Artificial intelligence projects are often considered complex, especially in healthcare where data sources are heterogeneous and volumes are exponential. However, technologies are evolving and so are the resources deployed. 
Ergonomics is now at the heart of business expectations and AI solutions are used in various sectors: industry, energy, etc. The software is therefore designed to be used by businesses that are neither computer scientists nor data professionals. Moreover, artificial intelligence solutions are designed to make the most of the data in health care institutions, to make it intelligible to everyone (from the doctor to the logistics engineer, not forgetting the nurses and the reception staff) and to communicate it to the various staff concerned. The key is to choose the right software.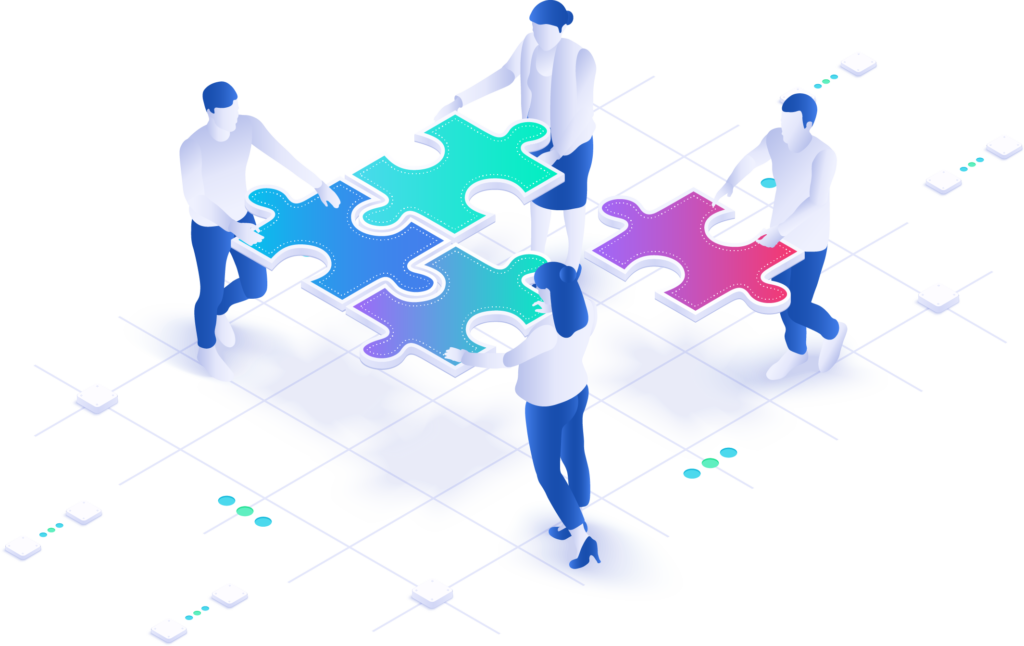 Tip #6 - Demonstrate ROI for the entire organization
As you know better than anyone, healthcare budgets are tight. IT is not always a privileged expense item. However, it is an essential part of going further and being more efficient. Artificial intelligence is known to be expensive. However, when used properly, it is quickly profitable and a source of performance. For example, in a healthcare facility, it can be used to reduce food waste, improve linen management, anticipate equipment breakdowns, and predict peaks in patient flow to adapt dedicated resources.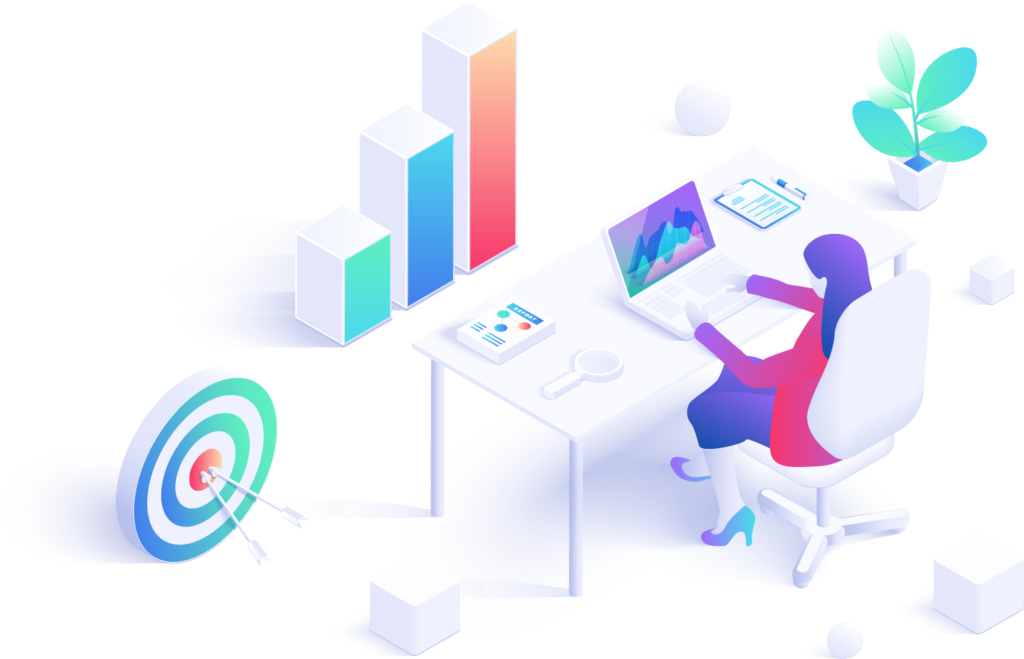 If you choose a solution that offers standard algorithms that are prepared, manageable and scalable, development and adaptation costs are reduced and you benefit from a solution that perfectly meets your needs. 
AI technologies are evolving and becoming more and more widespread. They are real decision aids that drive performance. It is therefore no longer possible to do without them. If you still have doubts, contact us. 
Discover our papAI platform
AI and healthcare: six tips for success from deployment to adoption